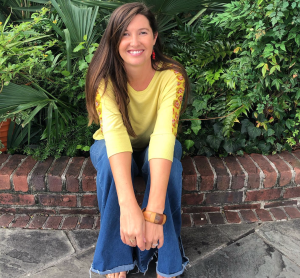 Tyler Mckaig is a singer/songwriter that loves to play her guitar and sings every day, mostly by the beach. =)
    She was first introduced to a microphone at age 6 when she performed a song by Selena in her 1st grade talent show. Her first paid gig was in college in Wilmington, NC  and she has continued to play a variety of venues up and down the coast. Some of her career highlights include a jazz performance at the Wilson Center, being a featured artist in Encore Magazine and on local radio station 98.7 Modern Rock.
    Tyler lets her music do the talking as she is currently writing songs that will be released as Singles eventually making a collection album that will follow her last "River to Sea" EP and her first self-titled album.
To get in touch or information on booking.